---
From the Editor's Desk

Be a Better Negotiator in Everyday Life

Negotiating, most of the time is something that requires significant prep: Doing research, practicing your lines, giving yourself the requisite pep talk, and finally wiping sweaty palms before walking into the boss's office or the car dealership to make your case. This is a high-stakes battle of wits, and you want to be as ready as you can possibly be. Or at least, that's how most people think of it. Really, though, negotiating isn't an isolated activity to be stressed over and meticulously planned; it's something you're doing all the time, with everyone around you, in ways large and small - figuring out how to share expenses with a partner, making vacation plans with a friend, or splitting up a project with a colleague.

Continued here

Read TradeBriefs every day, for the top insight!

Advertisers of the day
INSEAD: The INSEAD Leadership Programme for Senior Executives - India
Wharton Business Analytics Team: Wharton's Business Analytics Program (Online)

Our advertisers help fund the daily operations of TradeBriefs. We request you to accept our promotional emails.
Kishore Biyani knows his onions, but he needed to be a lot more prudent with his finances
Biyani believed there was enough of a catchment for chains like Pantaloons. But, India was,and is, a country with lakhs of apparel stores and millions of kiranas, half of them makeshift stalls on the sidewalks, some spilling over to the streets.
Modern retail must reboot to avoid bleak future: Investment in 3 Ps hold key to sales revival
The current COVID-19 pandemic has brought about drastic changes in our lifestyle, resulting in a significantly transformed consumers across the globe. The sector most impacted by this upheaval has been the retail sector.
An Inside Look At The Product Journey Of India's D2C Brands
Product innovation is key for D2C brands to gain competitive edge and that is why product journey starting from R&D to packaging is crucial
Godrej's design studio wins trademark for unique retail format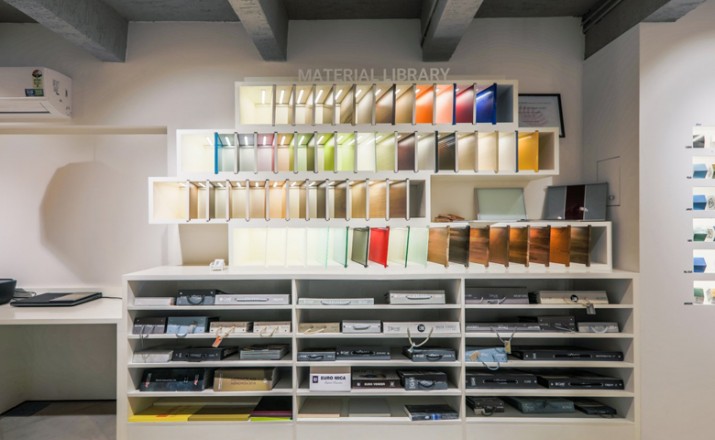 U&Us Home Design Studios creates a seamless journey for consumers using collaborative design choices, high quality materials and project management tools, backed by innovative and patented technologies
Aditya Birla Fashion and Retail slips into red, records a consolidated loss of ~Rs410cr in Q1FY21
The company recorded total income from the operations of ~Rs323cr in Q1FY21.
Raisin launches its first-ever exclusive brand outlet in Dehradun
Raisin, one of India's fastest-growing contemporary fashion labels, is set to launch its first-ever Exclusive Brand Outlet (EBO) in Dehradun. This outlet will include all of Raisin's varied collections, giving its customers a plethora of comfortable options to choose from, ranging from breezy Kurtas to fusion dresses, chic jumpsuits to comfy Kurta, and a lot …
Indian retail sales plummet, but RAI points to early signs of recovery
Indian retail sales figures reflect signs of recovery in the nation's economy, even as the overall number shows a massive drop against last year due to
Organic e-commerce platform to directly link farmers with retail: Govt
The organic ecommerce platform 'Jaivikkheti' is being strengthened for directly linking farmers with retail as well as bulk buyers, the agriculture ministry said on Thursday.
V-Mart reports 17 pc yoy recovery in sales against one-third operational days in Q1
V-Mart Retail, India's leading value fashion retailer with presence across 19 states and 191 towns, announced its audited financial results for the first quarter ended June 30, 2020. Owing to COVID-19 pandemic and a nationwide lockdown for most of Q1, it was an unprecedented quarter in the Company's history. For the duration of complete lockdown …
From ₹131 in the savings account to making millions in the e-Commerce industry, meet Moonis Ali
He Loves eCommerce & Dropshipping so Much that is the first Indian guy to record a Music Video on his eCommerce Journey called Ecom Rap – Moonis Ali.
ANAROCK Retail Partners with UAE's Vindico for Post-COVID-19 Store Designs, Integrated Leasing and Tenant Coordination
Vindico's innovative approach to giving developers opening day certainty is based on a move away from traditional, resource-heavy consulting to tackle the volatility, complexity, and dependency of today's retail development with agile, risk-aligned project solutions. Please visit: www.vindico.global or www.retailmomentum.com/india About ANAROCK ANAROCK is India's leading independent real estate services company with a presence across India and the Middle East.
How Dabur Became Agile And Fearless
From rolling out online-only products to fast-tracking launches and entering new categories, how Dabur has donned an aggressive avatar to beat the pandemic
Mukesh Ambani to set up family council as part of succession planning
The council will provide equal representation to all family members, including the three Ambani siblings—Akash, Isha and Anant—who are expected to take over the reins of Reliance Industries Ltd (RIL), the people said, requesting anonymity as the talks are private.
TradeBriefs Publications are read by over 10,00,000 Industry Executives
About Us
|
Advertise
Privacy Policy
You are receiving this mail because of your subscription with TradeBriefs.
Our mailing address is GF 25/39, West Patel Nagar, New Delhi 110008, India