Nov 5, 2019 - HSE plans 50 FabAlley-Indya stores in 18 months, eyes Rs 220 cr gross sales in FY20
View online

Advertise
Unsubscribe from India Retail
---
From the Editor's Desk

Cracking the Code of Sustained Collaboration

Ask any leader whether his or her organization values collaboration, and you'll get a resounding yes. Ask whether the firm's strategies to increase collaboration have been successful, and you'll probably receive a different answer.

"No change seems to stick or to produce what we expected," an executive at a large pharmaceutical company recently told me. Most of the dozens of leaders I've interviewed on the subject report similar feelings of frustration: So much hope and effort, so little to show for it.

One problem is that leaders think about collaboration too narrowly: as a value to cultivate but not a skill to teach. Businesses have tried increasing it through various methods, from open offices to naming it an official corporate goal. While many of these approaches yield progress - mainly by creating opportunities for collaboration or demonstrating institutional support for it - they all try to influence employees through superficial or heavy-handed means, and research has shown that none of them reliably delivers truly robust collaboration.

Continued here

Read TradeBriefs every day, for the top insight!

Advertisers of the day
Emeritus: Join the PG Diploma in Innovation & Design Thinking program
Isha Leadership Academy: Join Sadhguru to Scale-up your Business and Yourself, Nov 27-30, 2019

Our advertisers help fund the daily operations of TradeBriefs. We request you to accept our promotional emails.
Chennai's retail story set to soar, 9 more malls to come up by 2022
Over the last decade or so, Chennai has grown by leaps and bounds, and as the city's peripheries have expanded so has the retail sector.
India can become third-largest consumer retail destination in world: Report
The report expects India's e-commerce market to grow at a compound annual growth rate (CAGR) of 30 percent due to growing internet penetration and increasing smartphone usage along with the rising number of online shoppers.
Forever 21 snapped up by mall owners, Authentic Brands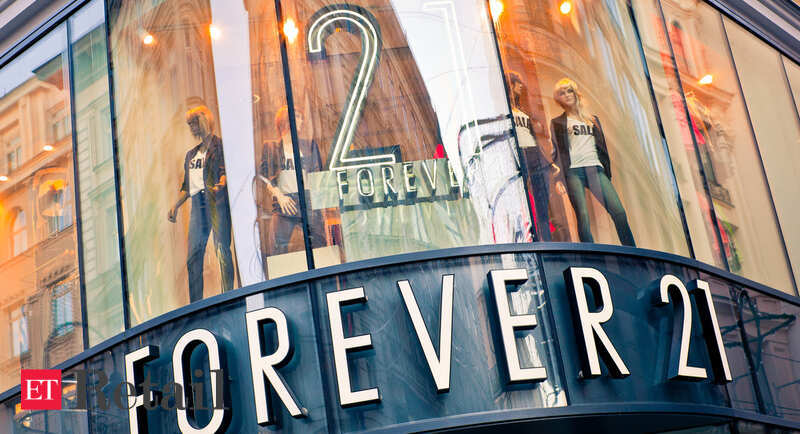 Forever 21 filed for Chapter 11 bankruptcy protection in September, making it another victim of the rising popularity of online shopping and changing ..
Panasonic India eyes 10% AC marketshare next fiscal: Official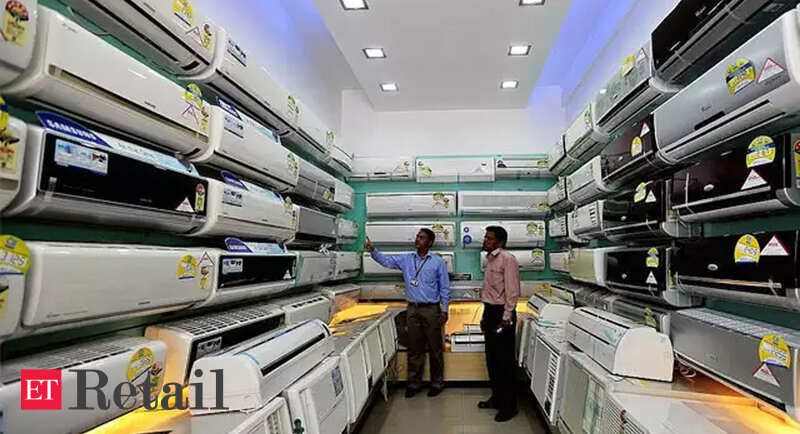 "We are expecting aggressive growth. Catering to the growing preference for connected ACs, with this launch, we aim to take our marketshare to 10 per ..
Sula Vineyards launches country's first canned wine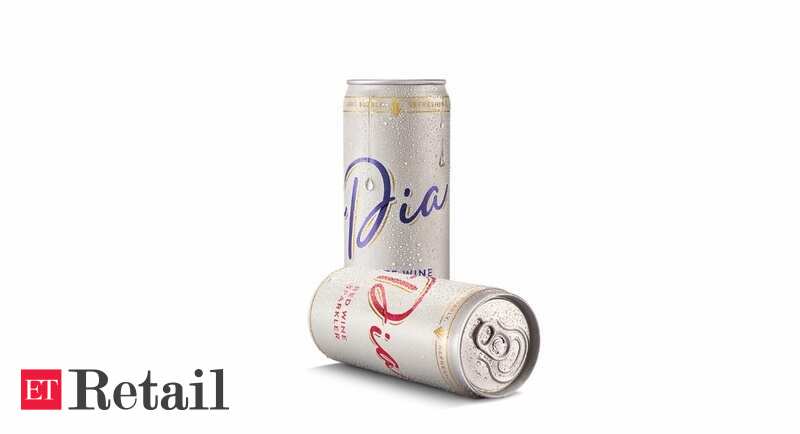 Sula is the first Indian player in the canned wine segment. The company will sell both of Dia's red and white wines in cans, giving the beverage a c..
Indian consumer-goods makers' earnings signal deepening slowdown
Third-quarter marks slowest volume growth for companies since April-June 2017
Bergamont have opened first concept store inside Mumbai
Bergamont, the German bike brand has now opened their first concept store in Mumbai, India. The launch of the I-Ride Store will offer people a wide selection of bicycles, including a model that has been designed specifically for gravel and also have e-bikes for sale. 'At least 50 per cent of the riders do not …
E-commerce major Snapdeal on-boards 52,000 merchants in Uttar Pradesh
UP among top ecommerce markets for 'puja' items, fashion
Marico to promote safe food habits in Gujarat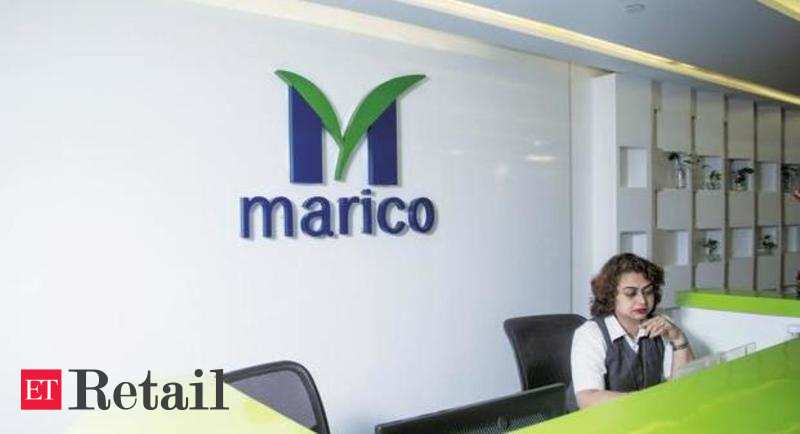 Through this program, Marico is working with 3 Eat Right Campuses, 5 Clean Street Food Hubs and 50 schools in Gujarat wherein it has introduced the Sa..
The Future of Retail: Online Checkout
As the growth of e-commerce sales continues to outpace brick-and-mortar, having a seamless online checkout process is more crucial than ever.Online checkout
A former LVMH exec says the coronavirus outbreak is a 'disaster' for luxury brands as Chinese tourism evaporat
REUTERS/ Carlos BarriaSeveral luxury brands have highlighted a drop in sales in mainland China because of the coronavirus outbreak.A former LVMH chairman described
CCI fails to prove e-commerce marketplaces' exclusive deals with smartphone makers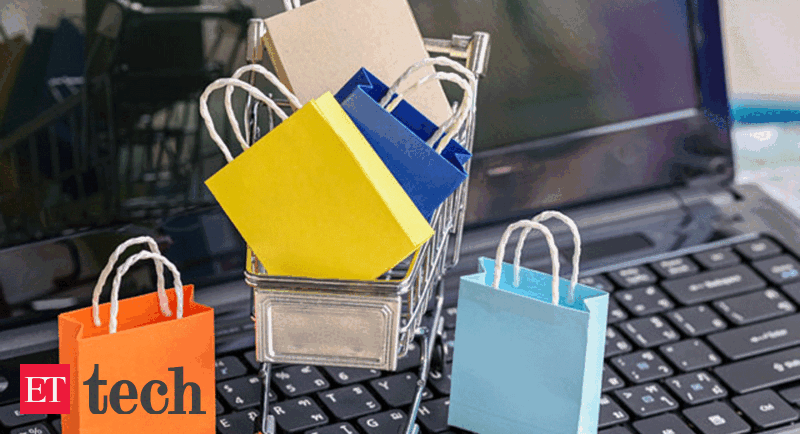 The court also granted eight weeks' time for respondents — CCI, Delhi Vyapar Mahasangh, the Confederation of All India Traders and Flipkart — t..
Infibeam Q3FY20: Digital payments see a 38% YoY growth even as total revenue sees a 50.4% YoY decline
Digital payment solutions and enterprise software solutions provider Infibeam Avenues Limited saw a 38% YoY growth in its digital payments processing volume and a 12% YoY growth in the number of tr…
Shoppers Stop exits Orion East Mall, Bangalore and Grant Mall, Chennai
Fashion retailer Shoppers Stop said it has shut down 2 of its 91 shops due to lower-than-expected sales and poor profitability. The shops that have been shut down are located at Orion East Mall, Bangalore, and The Grant Mall, Chennai. It said it took the decision "due to lower than expected business" at the two …
Pine Labs is not worried about Paytm – and aims to double down on PoS transactions in a year
Pine Labs android PoS device already has 50,000 touch points across 100 cities. In an interview with Business Insider, Kush Mehra, chief business officer,
TradeBriefs Publications are read by over 10,00,000 Industry Executives
About Us
|
Advertise
Privacy Policy
You are receiving this mail because of your subscription with TradeBriefs.
Our mailing address is GF 25/39, West Patel Nagar, New Delhi 110008, India