View online

Advertise
Unsubscribe from India Retail
---
From the Editor's Desk

Your History With Money Affects How You Negotiate

Today's smart leaders would never dream of conducting cross-border negotiations in a culture-blind way. They are well aware that when internationally diverse groups sit down to negotiate, the differences in their cultural values are at the table too. To achieve that coveted win-win outcome, you need to know where your counterparty is coming from, literally and figuratively.

Yet differences that exist within cultures can also profoundly impact negotiating styles. My recent research looks at how past experience of financial disadvantage affects how people negotiate. We find that this experience produces a mindset with unique barriers to the achievement of win-win results. But the prevailing wisdom about negotiations has little to say about distinctions rooted in economic class rather than culture or nationality. These class blind spots may have serious societal implications in this era of mounting inequality because so many levers of social mobility are tied to negotiations.

Continued here

Stay informed with TradeBriefs. Get ahead!

Advertisers of the day

Cambridge Senior Management Programme: Become a Transformational Leader | 26 Sessions | 14 Faculty | 1:1 Career Coaching | US $22,000 | Apply Now!

INSEAD ILPSE: Develop core leadership capabilities | Take on senior roles | SGD 66,000 | Apply now!

Our advertisers help fund the daily operations of TradeBriefs. We request you to accept our promotional emails.
Amazon  open to bailing out  Future Group
Amazon, along with private equity fund Samara Capital, acquired the supermarket chain, More, from the Aditya Birla Group in 2018.Amazon's offer to help Future stems from the concern that the RIL-Future deal may significantly increase the competition for Amazon in India
Contactless Shopping Experience: A must have for the future
India's rapid urbanisation coupled with business friendly reforms and improving Ease of Doing Business (EoDB) created a strong momentum of growth in the country. While the country continues to deal with unequal growth in urban and rural areas, the overall increase in spending power and rising aspirations of its large middle-class population spurred a retail …
80 pc of Snapdeal's Diwali shoppers bet big on regional local brands
Snapdeal, India's leading value-focused e-commerce marketplace concluded its 'Kum Mein Dum' Diwali sale, bringing the depth and diversity of India's bazaars & markets to the doorsteps of users shopping from the safety and comfort of their homes. Offline sellers and value prices powered up online this festive season The 5-day sale was noticeable for the …
How Soulfull Rode The D2C Health Food Wave For 200% Revenue Growth Amid The Pandemic
As consumers are figuring out ways to buy fresh and healthy food products, new and existing FMCG brands are trying their level best to strike the right chord when it comes to the positioning of the products. With changing consumer trends and purchasing habits, health food has become a major buzzword in the D2C game with organic and healthy brands seeing massive growth in adoption.
Desigual expands in India with 2nd store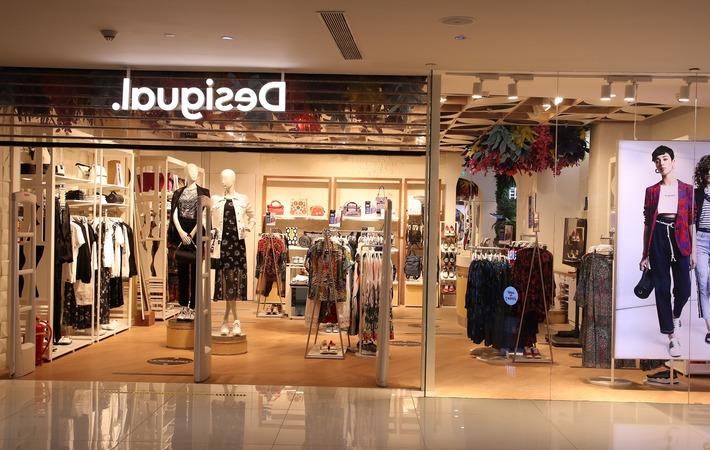 Brand: Desigual Company: Tablez Location: DLF Avenue, Saket, New Delhi, India Area: 1000 sq ft Product profile: Apparels, footwear and bags for women Store design | Interiors...
Forevermark strengthens footprint in North India with 3 new stores
The stores have been opened in partnership with Fortofino.
Best Price store opens in Tirupati to serve kiranas, small businesses

Tirupati: The Flipkart group's Best Price cash-and-carry business today announced the grand opening of a new wholesale store in Tirupati, Andhra Pradesh, to cater to the needs of kiranas and small …
Startup tea brand Indian Chai Company to invest $1 million by next year for expansion
Indian Hospitality Sector News - , Business-At present, the tea company has two operational cloud kitchens in Pune and will be adding more in Amritsar, Jaipur, New Delhi and Mysore.
Spending intent likely below average this Diwali, despite brands' marketing push, says survey
Even as brands are betting big on Diwali to light up their sales, a survey has shown below-average spending propensity among urban Indians this festive season with nearly 50 percent respondents agreeing of being careful about their finances. The survey, conducted by market research firm YouGov, factored into weighted impact of 10 factors including increase …
Alibaba Group unveils plans for 2020 11.11 Global Shopping Festival
Alibaba Group Holding Limited kicked off its 11.11 Global Shopping Festival with new innovations and features to meet rapidly changing consumer trends. These include the participation of Alipay's digital lifestyle platform; broader consumer reach and bigger promotions; 'double' the number of shopping windows that will spotlight more brands, products and special offers; as well as …
A UBS report says Dollar General pays workers the least among 25 major retailers, even as the discount chain thrives amid the pandemic
Dollar General pays employees the least out of 25 major retailers in the US, according to a UBS report. Dollar General pays employees about $9.68 an hour on
Drafting Rental Agreements For The Retail Sector -- Real Estate and Construction
The outbreak of COVID-19 has impacted almost all the sectors of the Indian economy, including the retail segment. While businesses have come to a standstill, retailers are struggling to find a way out from the losses that are now multiplying at a fast pace.
Scenario and prospects of Artificial Intelligence in retail consumer goods sectors
Artificial Intelligence is the next big transformation in technology that is going to touch lives the world over.
How Augmented Reality Is Redefining The Retail Industry
Among all industries right now, few may be as open to innovation as the apparel industry. Indeed, the $2.4 trillion industry has always been a hotbed for new trends, whether in aesthetics or...
Pricey haircuts seen messing up India's retail inflation outlook
Services inflation surged to 4.8% in September from a year ago, compared with 4.4% in February before the coronavirus outbreak, according to estimates..
TradeBriefs Publications are read by over 10,00,000 Industry Executives
About Us
|
Advertise
Privacy Policy
You are receiving this mail because of your subscription with TradeBriefs.
Our mailing address is GF 25/39, West Patel Nagar, New Delhi 110008, India