Jul 16, 2020 - Reliance to expand JioMart to fashion, phones, electronics; bets on hyperlocal model
View online

Advertise
Unsubscribe from India Retail
---
From the Editor's Desk

Big Goals Can Backfire. Olympians Show Us What to Focus on Instead.

At the United States Track & Field Olympic Team Trials in Eugene, Oregon, 28-year-old Brenda Martinez was in prime position to win her best event, the 800-meter run, which would qualify her for the Olympics for the very first time. But with less than 100 meters to go, a trailing runner tripped and fell forward into Martinez, throwing her off balance. She was able to regain her footing, but not before being passed by a handful of other runners who would secure the three Olympic spots. It was devastating to watch.

Martinez could have been distraught and dejected. She failed (and largely due to bad luck) to achieve her goal of making the Olympics in her strongest event. But instead of feeling sorry for herself, Martinez told reporters that she was focused on getting ready for the 1500-meter run, the other event she was competing in. "The track doesn't care about your feelings," she said. "You've just got to move forward."

And move forward she did.

Continued here

TradeBriefs: What's important, not just what's popular!

Advertisers of the day

IIT Bombay-WashU Executive MBA (Batch 6): 17 classroom immersions | 15+ session topics | Drive results for your organization| Apply now!

Our advertisers help fund the daily operations of TradeBriefs. We request you to accept our promotional emails.
Retailers go mobile, take stores to customers' doorsteps
Retailer Landmark is piloting both concepts for its Lifestyle and Max retail formats.Retailers, especially those selling apparel and accessories, have seen a slump in business, first because of the lockdown, and now because people fear visiting markets and malls
IKEA launches 'Better Living' app for healthy homes
IKEA India has launched the IKEA Better Living App to enable people to live a more sustainable life at home, by following simple and everyday solutions that can help make a difference. Customers can a
Hit by Covid, indie bookstores in Kochi struggle to survive
With the tourism sector hitting the rock bottom, such ventures are staring at a bleak future   
Consumer loyalty low during lockdown: CPM India report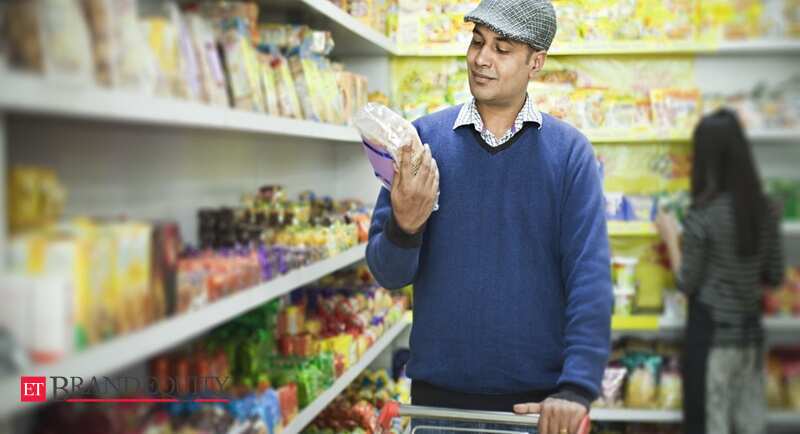 'Winning During Disruption: A Perspective on Kirana Stores' aims to understand the Indian retail landscape and the role of Kiranas during the lock..
Continued slide of Retail sector to have crippling effect on manufacturing
Local lockdowns and weekend curfews have hampered the growth and recovery of retail business in the month of July, said a survey by Retailers Association of India (RAI).
Big Saving Days Sale nets e-commerce giant Flipkart over Rs 2,600 cr in gross merchandise value
After a gap of almost four months, e-commerce giants resumed online sales beginning June, addressing continued demand from customers for home essentials including electronics and appliances.
COVID-19 impact: After record sales during lockdown, Grofers looks to push the advantage with its biannual sale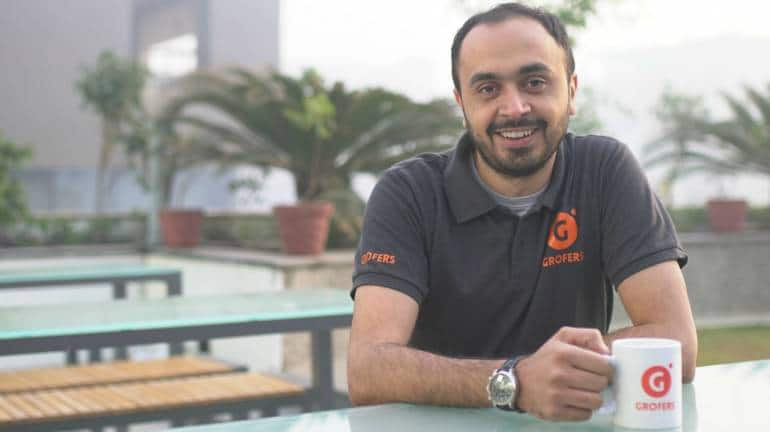 Over the nine-day sale, Grofers aims to sell 2.5 crore items manufactured by its MSME partners and serve 5 million customers during the sale.
Super Sunday: Crowds, smiles return to malls in Kolkata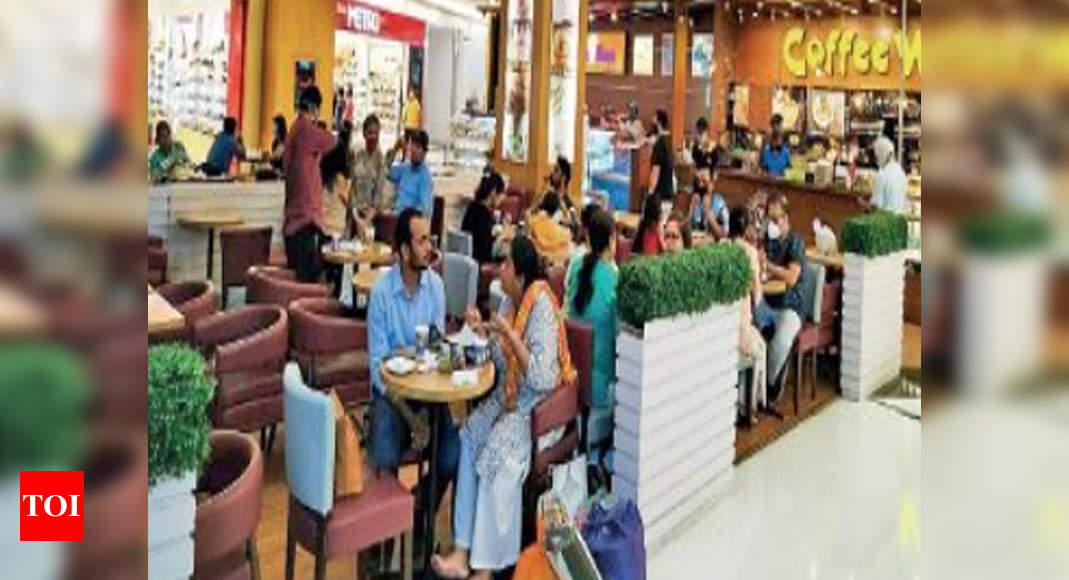 The retail industry in Kolkata is showing definite signs of recovery with malls registering a sales surge and rise in footfall in the post-Covid era o
E-tail hits it big with small-town shoppers
Flipkart-owned fashion e-tailer Myntra's 'End of Reason Sale' in June-end, the first big e-commerce sale of the year, drew over 3.5 million customers.Demand in India's smaller towns and cities was naturally inclined towards essentials during the lockdown
Inflation likely edged up in July on higher food prices: Report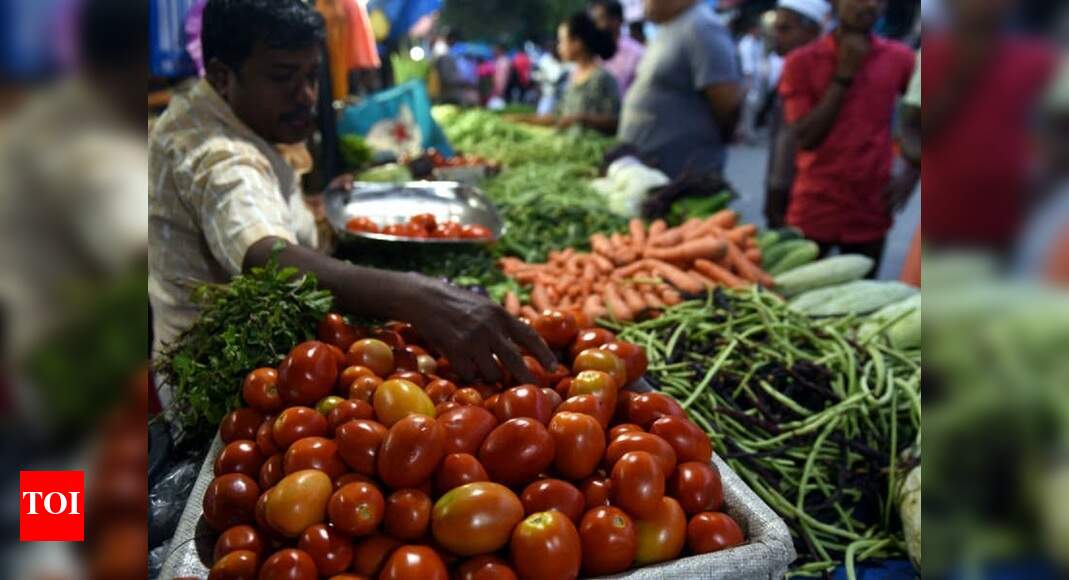 India Business News: Food prices, which account for nearly half the inflation basket, have soared since April due to supply-side disruptions caused by a nationwide lockdow
[Techie Tuesday] From building solar panels and games to an ecommerce unicorn: the journey of Zilingo's Dhruv
From research to ecommerce, Dhruv Kapoor, Co-founder and CTO of the Southeast Asian ecommerce unicorn Zilingo, believes in the power of technology
D-Mart warms up to e-commerce as JioMart expands
D-Mart, arguably India's most successful low-cost retailer, may be looking at a multi-city e-commerce launch in coming days, after years of avoiding the sector citing the gruesome economics of online retail in India. Avenue Supermarkets, or D-Mart as most people would know it, is known for its fanatic focus on keeping costs down and its […]
TradeBriefs Publications are read by over 10,00,000 Industry Executives
About Us
|
Advertise
Privacy Policy
You are receiving this mail because of your subscription with TradeBriefs.
Our mailing address is GF 25/39, West Patel Nagar, New Delhi 110008, India