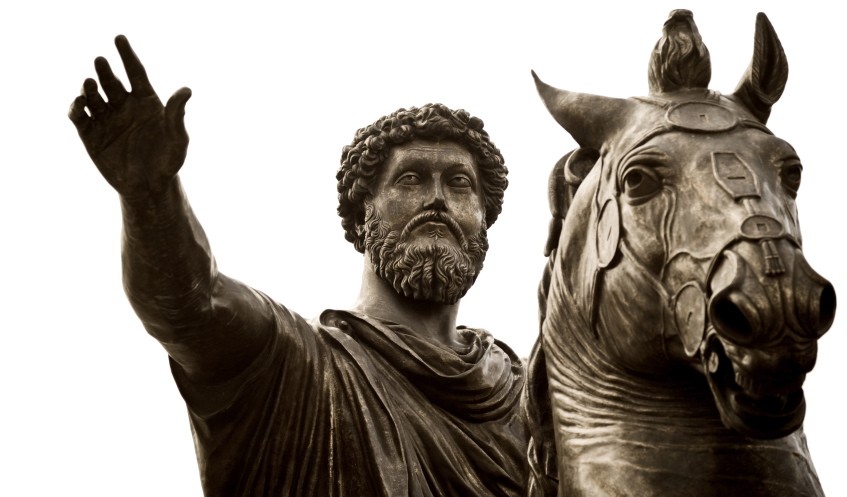 From the Editor's Desk

Stoicism: Practical Philosophy You Can Actually Use
When most people think of "philosophy," their eyes glaze over. It's the last thing they want, let alone something they need.

But this, as you already know, is silly and naive.

Philosophy is not just about talking or lecturing, or even reading long, dense books. In fact, it is something men and women of action use - and have used throughout history - to solve their problems and achieve their greatest triumphs. Not in the classroom, but on the battlefield, in the Forum, and at court.

It was jotted down (and practiced) by slaves, poets, emperors, politicians and soldiers, as well as ordinary folks to help with their own problems and those of their friends, family and followers. This wisdom is still there, available to us.

Specifically, I am referring to Stoicism, which, in my opinion, is the most practical of all philosophies.

A brief synopsis on this particular school of Hellenistic philosophy: Stoicism was founded in Athens by Zeno of Citium in the early 3rd century BC, but was famously practiced by the likes of Epictetus, Cato, Seneca and Marcus Aurelius. The philosophy asserts that virtue (such as wisdom) is happiness and judgment be based on behavior, rather than words. That we don't control and cannot rely on external events, only ourselves and our responses.

But at the very root of the thinking, there is a very simple, though not easy, way of living. Take obstacles in your life and turn them into your advantage, control what you can and accept what you can't.

Continued here

Read TradeBriefs every day, for the best insight!

Advertisers of the day
INSEAD: The INSEAD Leadership Programme for Senior Executives - India
Wharton Business Analytics Team: Wharton's Business Analytics Program (Online)

Our advertisers help fund the daily operations of TradeBriefs. We request you to accept our promotional emails.