Feb 22, 2019 - Where Is Global E-Commerce Going? Here Are Five Takeaways From The Experts
View online

Advertise
Unsubscribe from India Retail
---
From the Editor's Desk

The real reason why diversity is good for business- and why we don't see enough
We keep hearing that diversity is a good thing at the workplace. Beyond the fact that it "is the right thing to do", which it is; there is also a strong business reason for it. This is explained by Katherine Phillips (professor at Columbia University), who has been studying organizational and leadership behaviour for nearly two decades. "I bring people into a room, and I videotape their discussions so that I can understand exactly who's saying what and to whom. And what I've discovered is that when you have a group that has some social diversity present - everyone knows that there are some differences between the individuals in the room - they are more likely to share their information, that unique information that's in their heads. They are more likely to utilize that information, and they're more likely to get the right answer than the homogeneous groups - the groups where everyone in the room thinks that they're the same, they're from the same social group. Now one of the things that was really striking about that research is that when you ask people, after they have gone through this group discussion and they've made their decision about what they think the right answer is, the homogeneous groups consistently say that they were more effective. That they are more confident that they have the right answer, despite the fact that the objective data tells us the complete opposite - that the diverse groups performed more effectively. So I know that there's potential for diversity to be beneficial, but people don't see it."

More here

Read TradeBriefs every day, for better business insights!

Advertisers of the day
Cambridge Senior Management: Cambridge Senior Management Programme (SMP) | June 2019 | Accepting Applications
Wharton Business Analytics Team: Wharton's Business Analytics Program (Online)

Our advertisers help fund the daily operations of TradeBriefs. We request you to accept our promotional emails.
Bestseller India introduces a pop-up fashion truck in Mumbai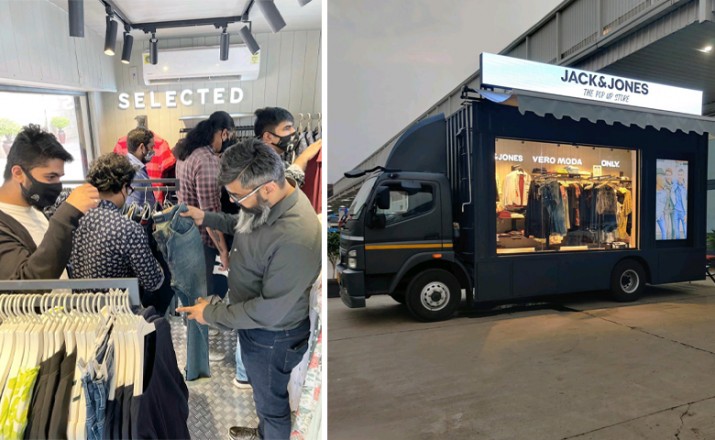 The truck plans to drive around the country and give consumers an easy access to Bestseller's clothes, irrespective of their geographical presence.
Hearing of Flipkart, Amazon case resumes
CCI had moved the Karnataka HC in Dec to vacate a stay issued on a probe into alleged business malpractices
Ecommerce platform Udaan inks pan-India distribution deal with hummel
Hummel is a Danish sportstyle brand
E-retailers must scale up to become profitable
Nonetheless, the market is getting competitive as players like Reliance Industries scale up and new entrants like the Tata Group come in.
International brand 'TRN' debuts on The Audio Store in India with the launch of Four Hi-Fi wired IEMs
An enthusiast's hunt for superior audio performance will finally end here. Introducing 'TRN', an international brand highly renowned and recognized for its affordable and durable Hi-Fi IEMs. TRN debuts on 'The Audio Store', India's one-stop destination for all music lovers. TRN brings to India four new wired IEM (In-Ear-Monitors) featuring up to seven high-performance drivers. […]
Indian teachers also work on bird flu and Covid-19 response
In India, state capacity is often so feeble that teachers are assigned all manner of other duties, from checking chickens to running polling booths.
Will agitate against complex, arbitrary GST system: CAIT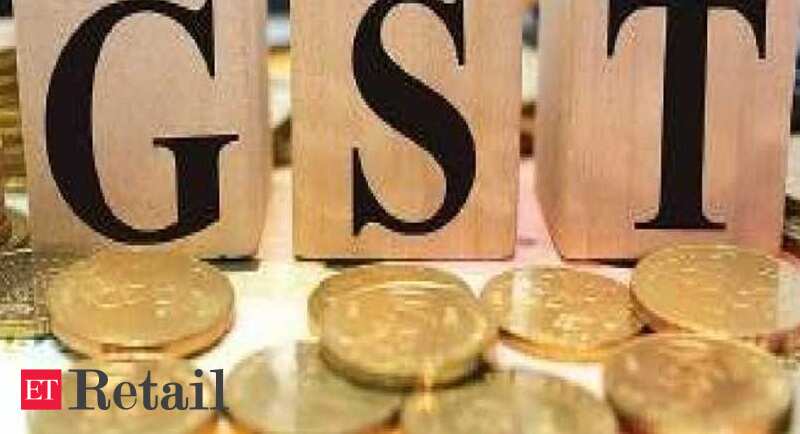 According to CAIT, the GST has become a hurdle in the smooth retail trade because of the complexities and arbitrariness of its provisions.
Petrol prices continue to rise, hit a new high on Monday
While petrol was selling at Rs84.95 per litre in the national capital on Monday, diesel was retailing at Rs75.13 per litre
Cello aims 20 pct market share in cookware category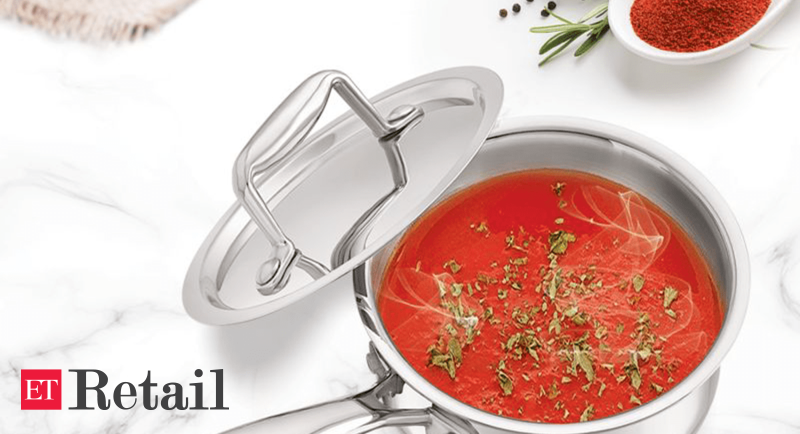 The company is introducing the product range across the country. The cookware range is specially created to cater to the niche segment of affordable c..
Top 5 e-commerce trends to expect in Asia in 2021
While the market is undisputedly dynamic, there are five broad currents that constitute the fast rising Asian e-commerce tidal wave
Couche-Tard and Carrefour to work on partnership opportunities after takeover talks failed
Southeast Asia's Grab considering U.S. IPO this year - sourcesSoutheast Asian ride-hailing and food delivery giant Grab is exploring a listing in the United States this year, encouraged by…
TradeBriefs Publications are read by over 10,00,000 Industry Executives
About Us
|
Advertise
Privacy Policy
You are receiving this mail because of your subscription with TradeBriefs.
Our mailing address is GF 25/39, West Patel Nagar, New Delhi 110008, India