Mar 4, 2019 - Ecommerce-wary malls find online food aggregators' presence palatable
View online

Advertise
Unsubscribe from India Retail
---
From the Editor's Desk

I Started Letting My Children Get Bored. Then, Something Amazing Happened.
As a proud dad to two young children, I love my kids.

Most of the time.

But there's a specific set of circumstances that proves especially challenging for my wife and I: going out to eat with friends--who don't have kids.

Whenever we'd head out to a restaurant, it was almost impossible to have a conversation. Basically because after a few minutes, we were always faced with the same complaint: "I'm bored."

So, like many other parents I know, we'd resort to what we knew would keep them occupied and give us the best opportunity at salvaging the evening: We handed over the iPhone.

I always felt a little guilty doing it, like I was cheating. I'd even defend my actions to my friends, saying something like: "It's the only way we'll get to talk."

Of course, it only started with these dinner outings. Once my children realized that there was the potential for instant entertainment, they started asking for the phone (or tablet) more and more.

At the doctor's office:

"I'm bored. Can I watch a cartoon?"

Long car trips:

"I'm bored. Can I play a video game?"

Waiting in line, anywhere:

"I'm bored. Can you give me something to do?"

Many times I gave in...but deep down, I knew it couldn't be good.

Then, about a month ago, I read this great New York Times article by Pamela Paul: Let Children Get Bored Again.

Continued here

Read TradeBriefs every day, for life hacks!

Advertisers of the day
Cambridge Senior Management: Cambridge Senior Management Programme (SMP) | June 2019 | Accepting Applications
Wharton Business Analytics Team: Wharton's Business Analytics Program (Online)

Our advertisers help fund the daily operations of TradeBriefs. We request you to accept our promotional emails.
Amazon rushes to kirana stores to take on RILs new commerce plans
Amazon Distribution offers retailers services that will include GST invoices, competitive rates, and managing back-end inventory.
Amazon Retail India plans to enter 60 smaller cities
Co lining up small delivery centres in tier II-III cities for hub-&-spoke supply.
Hiring spree: Unicorns splurge on high-cost talent
Oyo, Zomato, Swiggy lead the table for top hires; average salary at over Rs 60 lakh, 20% in Rs 1-1.5 crore range.
B:Kind, A Trendy Fashion Brand for Women Who Want to Stand Apart in Generic Fashion
B:Kind currently is a team of over 50 employees, present in 1200+ stores pan-India, and aims to reach out to every woman seeking to be a pathbreaker in her own stride., , B:Kind, Fashion Brand, vidhi dalal, Shimul shah
Mad Street Den Secures $17 Mn For Its Retail Automation Platform Vue.ai
Talking to Inc42, cofounder and CEO Ashwini Asokan said that the funds will be used to grow the team and deliver on the product roadmap
Changing E-commerce Landscape: Global Trends for 2019 and Beyond
The changing e-commerce trends will transform the way merchants sell online. Learn how these will increase your sales and reduce the bounce rates.
IPR trademark violation: HUL steps up legal action to curb counterfeit menace
Hindustan Unilever has averaged filing about two cases of violations of its IPR and trademark weekly in FY19.
Online retail in India to touch $170 bn by 2030: report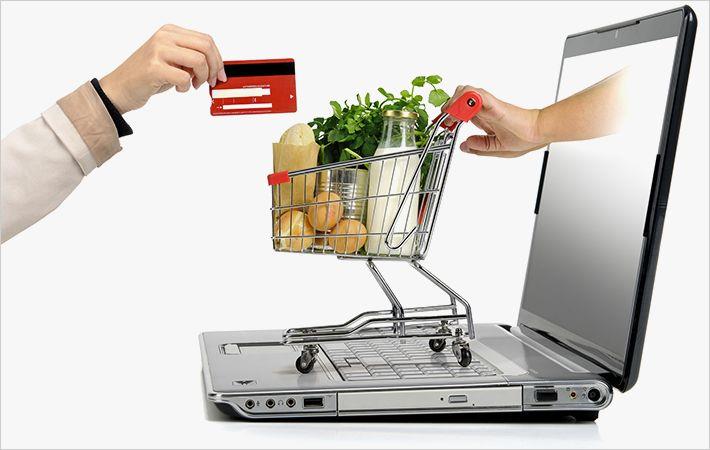 Online retail in India to touch $170 bn by 2030: report
TradeBriefs Publications are read by over 10,00,000 Industry Executives
About Us
|
Advertise
Privacy Policy
You are receiving this mail because of your subscription with TradeBriefs.
Our mailing address is GF 25/39, West Patel Nagar, New Delhi 110008, India